Call Us Now:(905) 662-9534
Our Services:
Industrial repairs
Machine shop services
Metal fabrication services
Kries Manufacturing
889 Barton St Unit 3
Stoney Creek, Ontario
L8E 5V1
Phone: (905) 662-9534 Fax: (905) 662-0910
24 Hours Emergency Service
Contact Us Today
Call our helpline today for more information about our products and services.

Welcome to Kries Manufacturing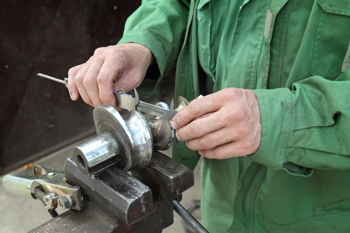 Kries Manufacturing in Stoney Creek, ON is your one-stop destination for all of your custom manufacturing needs. We take great pride in providing high quality services for both simple and difficult projects with the quickest turnaround time. Our specialists will listen closely to your specifications to customize the product to your needs.
Industrial Machining Experts
Our versatile technicians are proficient at a vast range of work, including fabrication, milling, turning, and industrial repair. They will gladly oblige with industrial machining products that exceed your expectations. Whether you wish to order new goods or to repair a defective product, come to us to get the best services at the most competitive prices.